Enterprise Level Solutions
Your organization has many moving pieces and parts. We have solutions for large scale business needs.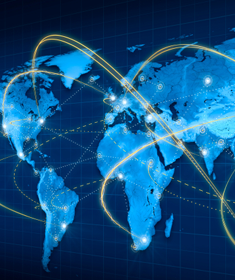 We understand what goes into the payment infrastructure that serves as the financial backbone of your enterprise. We also listen to your unique business concerns, customizing our solution to best fit your exact payment processing needs. In short, we have the solutions your large-scale business needs to continue growing.
No matter the size of your enterprise level organization, the number of variables, or targeted POS terminals you have in place – no matter the challenge, Thrive Payments will work with you to achieve your short and long term processing goals.
Allow us to help you boost your bottom line with the right payment processing solution while you focus on running your business.
Thrive Payments understands POS integration and we can create a seamless transition for your processing services. This is the core of what we do and we are the trusted source in helping businesses like yours integrate and improve your current POS systems, which enable smoother business transactions across the board.
Our cutting-edge secure gateway solutions remove all sensitive card data from the POS, which ensures that your customer information is protected and greatly reducing risk for all parties involved.
Contact Thrive Payments today to see how we can work with your business to cut costs, increase security and enhance your overall payment processing platform.