We offer a wide selection of industry-leading payment processing solutions:
// Why Thrive Payments
Experience the Thrive Payments Difference
For over 30 years, we have made it our mission to provide exceptional service and value for our clients from day one. Our deeply rooted ideals and core values are alive in every facet of our business – our mindset, our growth, and most importantly, our team. We're people with a purpose and our purpose is nothing without our people.
Our accessible and dedicated team is available to assist you at times that are convenient for you. Experience and knowledge are always at your fingertips.
We take the time to understand your business and find the right solutions to achieve your goals.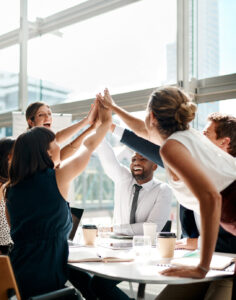 // Who We Serve
Solutions Designed to Fit Your Needs.
From industry-leading POS systems to mobile and contactless solutions.
Enabling businesses to process payments more quickly and efficiently while saving money.
// What We Offer
Your business is our focus.
Remember when service was just a quick call away? Thrive Payments is committed to serve you. Your business will have a dedicated customer service representative to assist you whenever you need help.
// our clients
See What Our Clients Are Saying

BankNewport
"Thrive Payments has an amazing team! They provide hands-on support to our bank and we hear rave reviews from our customers on the great experience they receive. We are pleased with how successful the merchant services program has developed. I would recommend working with Thrive Payments."

Liz R.
from Google Reviews
"We've been working with Thrive for a few years and have always had efficient, responsive interactions with the Thrive team. They follow up on any transactions that throw up potential red flags, this helps us ensure that we are following our internal procedures to protect our members."

Nicole L.
from Google Reviews
"As a small business owner, Thrive has provided me with great service and a lot of savings. I've been a customer with Thrive Payments for the past 3 years and I highly recommend them. They're awesome!!!"

Manoca S.
from Google Reviews
"I own a small business in Blacksburg, VA and as a small business owner it is important to build trusting relationships. When I need assistance with my card machine or if there is a question about a charge or any other matter that comes up Nikki is just a phone call or email away. I know I can count on her!"

Connor T.
from Google Reviews
"I had an issue with refunding a customers card from an error charge and the Merchant Services department was incredibly helpful and prompt in resolving the issue! Definitely a great customer service experience!"