Banks and Credit Unions
Comprehensive Payment Processing Solutions for Banks and Credit Unions of all Sizes.
Proudly Serving Banks and Credit Unions and Their Customers
Exceptional Service is Our Promise.
Count on us to provide your customers with a dedicated and experienced representative to assist with all their merchant services needs. Our focus is to address every inquiry with fast, responsive, personal service that exceeds expectations. At Thrive Payments, our number one priority is to make your life easier and your customers happy – 100% of the time. Simple as that.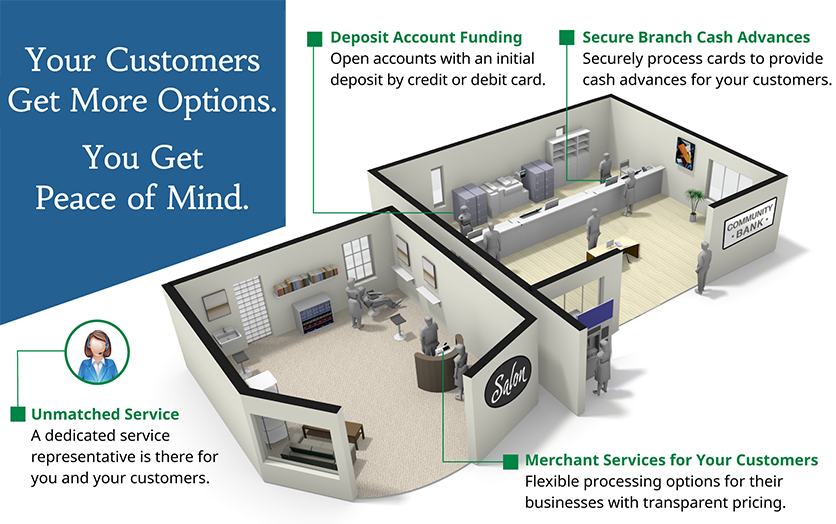 Differentiating your bank from other financial institutions is a unique challenge. At Thrive Payments, we will help you stand out with our unique set of payment solutions with better options, greater flexibility, and enhanced security, all of which are backed with service excellence.
Our roots go back to 1980, and our parent company's management of New England Bankcard Association. Serving the community financial institution market is in our "DNA".
Partner with Thrive Payments for Merchant Services
When you partner with Thrive Payments, your business customers receive honest, transparent pricing and a service culture that treats them as you would.
Our merchant services program offers:
Flexible, custom partnerships with your financial institution – we'll design a program that works best for your sales culture and business banking structure
Relationship-based service culture – all financial institutions and merchants have a personal service representative
Multiple system platform options to accommodate a vast array of POS systems and products
Mobile, wireless, e-commerce and VAR solutions
"Concierge" data security support for business customers – each merchant can receive a free 30-minute consultation with our IT services partner to help with PCI compliance
Tokenized and point-to-point encryption POS solutions to limit PCI compliance scope
Honest, transparent fee structure
Rapid underwriting process
Robust online reporting and PCI compliance tools
Revenue sharing for your financial institution
Here are some features Thrive Payments provides:
Secure branch cash advances – Tokenized, encrypted and EMV®-chip enabled branch cash advances built for today's technology driven world. Security is the name of the game and our branch solution insures secure cash advance processing.
Flexible online account funding – Enabling your customers to open an account with an initial deposit driven by using a credit or debit card. We can support most major providers of online deposit account funding. Where there are options, there are happier customers. A win for any financial institution.
Contact us today to discuss how we can bring a refreshing change to your merchant services program!