Semi-Integrated POS Gateway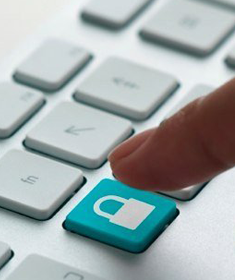 Thrive Payments' Semi-Integrated POS Gateway is your one stop solution to a secure and central payment hub.
Regardless of your industry – museum, grocery, financial institution, etc. – our Semi-Integrated POS Gateway solution enables you to manage your payment processing more efficiently and effectively while staying fully PCI compliant.
What is it?
It's a secure, reliable, and fully flexible payment gateway that allows your company to process payments across multiple channels, into one central location, taking into consideration future, scalable growth. Our Semi-Integrated POS Gateway solution provides a single-interface platform that delivers your business's payments and other organizational transactions securely from any merchant location to your choice of banks and financial acquirers in a secure, compliant environment.
This semi-integrated payment solution limits the communications between your PIN pad and POS system to non-sensitive exchanges. This process prevents card data from entering the POS, instead encrypting it and routing it directly to the gateway which, in short, takes your POS out of the payment flow. These methods bolster security and simplify the EMV certification and PCI compliance processes for your business. It also further reduces the costs of enabling EMV acceptance.
What are the key benefits?
Security: Our hosted Semi-Integrated POS Gateway environment ensures your customers that their sensitive data is stored behind a secured firewall that protects both the business and the purchaser.
Stability: Our platform is built on proven, dependable, and redundant switch technology that delivers the quickest connectivity and secured information uptime.
Connectivity: Our Semi-Integrated POS Gateway interfaces with a vast array of POS/PMS providers and certified transaction processors. It's easy to add new merchant locations, as well as implement system upgrades and maintain version control across your entire enterprise, allowing for simple "push of the button" remedies to all your merchant processing needs.
Flexibility: No matter the payment type, the communication methods involved, and the processing rules and applicable user rights – your unique business needs are mapped right into the solution so the platform works exactly to your specified requirements. Our Semi-Integrated POS Gateway is also a seamless hub that can grow as your business grows.
Contact Thrive Payments today to learn more about the cost and important security benefits of a semi-integrated POS gateway.