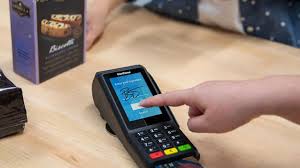 Verifone V400C
The V400c is part of Verifone's Engage portfolio, and it combines the latest in features, functionality, and performance into an efficient, high-end solution. The V400c handles payments, but also focuses on more advanced capabilities, like loyalty, advertising, and other value-added services.
Features:
Optional features, such as WiFi and Bluetooth
Supports Verifone's estate management solution for remote device management, value-added services, updates and diagnostics
Accepts all payment types: contactless, mobile wallets, EMV and magstripe
Supports a variety of third-party apps through Verifone's Merchant Marketplace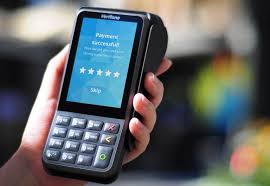 Verifone V400m
The Verifone V400m offers multiple connectivity options to offer maximum flexibility for businesses on-the-go, and also in store. It offers a large color touch display, intuitive user interface and faster processing speed than ever before. The V400m is great for pay-at the table, curbside delivery, kiosks and line-busting.
Features:
Flexible connectivity: 4G, WiFi and Bluetooth
Supports Verifone's estate management solution for remote device management, value-added services, updates and diagnostics
USB connector for camera and barcode scanner
Maximum security and compliance with end-to-end encryption
Accepts all payment types: contactless, mobile wallets, EMV, magstripe
Supports a variety of third-party apps through Verifone's Merchant Marketplace