TALECH
Talech is designed to help retail stores run their business better. Print barcode labels and track inventory in real-time. Make item returns a breeze with support for refunds, exchanges or store credit.
Features:
Barcode Labels
Order Management
Customer Management
Simplified Returns & Exchanges
Discounts & Offers
Integrated Gift Cards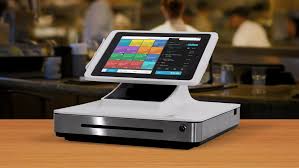 VEND
Vend is a retail cloud-based point-of-sale system, created to use on an iPad, Mac or PC. Vend enables a business to accept all forms of payments and offers a wide range of inventory and customer management features.
Features:
Multi-store Management
Shopify Integration
Powerful Inventory Management
Multi-Outlet Scalability
Real-Time Reporting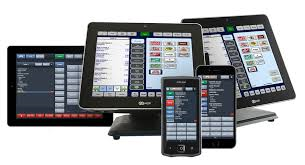 NCR SILVER ESSENTIALS
NCR Silver is a tablet-based point-of-sale system that operates off of an iPad(s) and is designed for both retail and quick service businesses. This cloud-based product is constantly being enhanced and offers E-commerce integration using the Silver Commerce product.
Features:
Multi-store Management
Consolidated Reporting
Employee Management
Inventory Management
Customer Loyalty
Email Marketing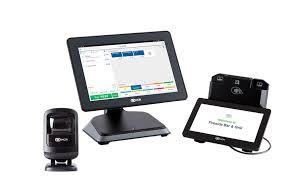 CLOVER
Clover is a tablet based point-of-sale system that allows a business to monitor sales and customer spending habits in real time from any device. Clover offers mobile add-on devices for curbside pickup.
Features:
Gift Cards
Exportable Reporting
Mobile Devices Available
Online Ordering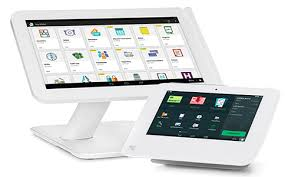 NCR COUNTERPOINT
NCR CounterPoint is a robust retail management system that can be completely customized to fit a business's operation. It is ideal for medium to large stores with a built-in customer loyalty program and email marketing tools.
Features:
Fully Customizable
Target Marketing
Sales Results
Centralized Inventory
Import Orders Automatically
Monitor Store Operations
TALECH
Talech is a cloud-based restaurant solution that is designed to simplify restaurant operations, while offering a wide variety of robust restaurant features.
Features:
Pay-at-the Table
Online Ordering
Simple Floor Plan Layouts
Bar Tabs /Happy Hour
Gift Card Processing
Advanced Modifiers
Split Bills By Person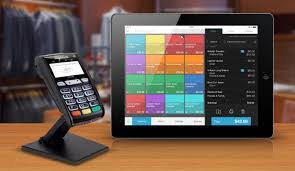 NCR SILVER PRO RESTAURANT
NCR Silver Pro runs on a closed Android point-of-sale device for causal and fine dining restaurants. This product is designed for small to medium sized restaurants and offers ecommerce integration using the Silver Commerce product.
Features:
Online Ordering
Floor Plans
Bar Tabs
Happy Hours
Kitchen Printing
Advanced Modifiers
Split Bills
Financial Shift Management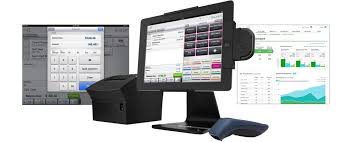 CLOVER DINING
Clover Dining allows a business to run everything they need from front of the house to back. Offers mobile device options for pay-at-the table and table side ordering.
Features:
Online Ordering
Table Ordering
Gift Cards
Reporting Suite
Gift & Loyalty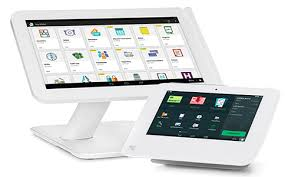 MICROS/ORACLE
Oracle Hospitality RES 3700 point-of-sale is used in thousands of restaurant locations around the world. It offers extensive functionality that is completely customized to meet the needs of every type and size of restaurant. This product is designed for casual and fine dinging, along with quick service restaurants.
Features:
Customizable features and reporting
Pay-at-the Table Options
Menu Management
Reservations Management
Wait List Management
Built-in Accounting
Kitchen Management
ALOHA
NCR Aloha point-of-sale was developed specifically for all types of dining establishments including both quick service, casual and fine dining. Aloha is a versatile software that can be tailored to suit changing business needs as they arise.
Features:
Customizable Features and Reporting
Pay-at-the Table Options
Automated Ordering
Purchase Orders
Employee Theft Detection
Reporting Suite including server, labor cost and category sales reporting
Consumer Engagement
*The Clover name and logo are owned by Clover Network, Inc. a wholly owned subsidiary of First Data corporation, and are registered or used in the U.S. and many foreign countries.